Privacy Screening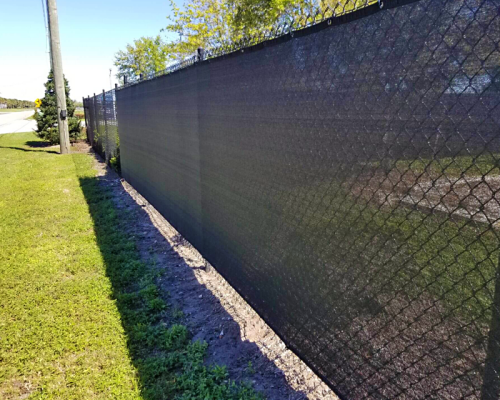 Privacy is a cherished commodity, especially when it comes to your property. At Lawn Masters, we understand the need for solitude in your personal space. Our privacy screening solutions provide an aesthetic, functional barrier that fosters a sense of seclusion in your outdoor areas. Whether it's through purpose-built structures, living green walls, or natural plant screens, we ensure that your space remains exclusively yours.
The Importance of Privacy Screening in Your Landscape
A well-executed privacy screen adds more than just seclusion—it can also contribute to your property's aesthetic appeal. It forms an elegant backdrop that highlights other landscape features, creating depth and visual interest.
Privacy screening is an excellent solution for urban spaces where homes are close together, allowing you to enjoy your outdoor areas without feeling overlooked. But even in more rural settings, privacy screens can create intimate spaces within larger landscapes, adding to the overall design and functionality.
Crafted with Care – Lawn Masters' Privacy Screens
At Lawn Masters, we believe that privacy screening should blend seamlessly into your landscape. We consider your existing space, future plans, and personal preferences when designing your screen.
Our team of experts utilizes a variety of materials for privacy screens, including wood, metal, and even living plant material. The choice of materials depends on the design aesthetic you wish to achieve, the level of maintenance you're comfortable with, and of course, the budget.
A Comprehensive List of Landscape & Hardscape Services
At Lawn Masters, our offerings go beyond privacy screening. Our team provides a variety of landscape and hardscape services:
We tailor each service to meet your unique needs, creating outdoor spaces that are as functional as they are beautiful.
Create Your Private Oasis with Lawn Masters
Privacy is an essential aspect of home comfort, and at Lawn Masters, we ensure that your outdoor areas remain your personal retreat. Whether you need a secluded spot to relax or want to shield your family gatherings from prying eyes, our privacy screening solutions provide the seclusion you need while enhancing your landscape's aesthetic appeal.
If you're ready to incorporate a privacy screen into your landscape or explore our other services, please call us directly for the fastest service. Alternatively, you can request a free estimate online. Let Lawn Masters help you create your private oasis, crafting outdoor spaces that are uniquely yours.
---
Find the information you need? Then fill out our Free Estimate form and one of our team members will contact you to discuss your lawn care and landscaping needs. Still have questions? Feel free to Contact Us. We are always happy to answer any concerns you may have. For Fastest Service, give Lawn Masters a call at 636-230-0700.