No Fuss Lawn Care in Creve Coeur MO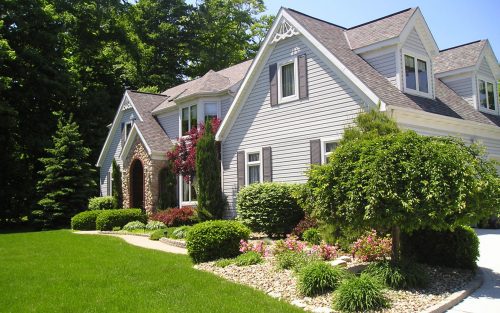 Lawn Masters knows all about proper lawn care; Creve Coeur MO is but one of the many areas we service in the region, but we do it with pride. It's the sort of pride a contractor develops, when it knows it's the best in the industry. Don't take our word for it: try out any one of our numerous services and see for yourself. We've got expert designers ready to take on any landscape design project, irrespective of how complicated it may appear. Seasonal color is a task we will gladly take off your hands. If your flower beds require weed removal, you can call Lawn Masters to handle the job for you. Aeration and seeding are two other services we provide – and they are essential for a healthy lawn, so don't hesitate to call us in whenever you need them.
Since we want to keep being the best provider of lawn care and landscaping services in the area, we have fully committed to the task. This means we invest in the constant training of our staff. All our employees speak English and are fully uniformed. Our vehicles are regularly inspected, clean, and well-maintained. What's more, since we're a community-oriented business, we strive to give back to the community. We support local interests through volunteer work and participation in various sponsorship programs.
Let us handle your lawn care, Creve Coeur MO property owners!
Call us whenever you think you've got a job for us and you will not be disappointed. One of our personnel will promptly take your call and forward it to the right expert. And there will always be a person, not a machine, there to answer your questions at the end of the line. We want you to be happy with the work we put in for you, because we truly believe quality is the best form of promotion for a business. A job well done speaks for itself!
To boot, we value your time and energy, which is why we've set up a convenient payment system for our clients. You can pay us for our services with whichever form that works best for you. And we'll never lock you down in a contract that involves services you don't need or want!