Lawn Treatments in Cottleville MO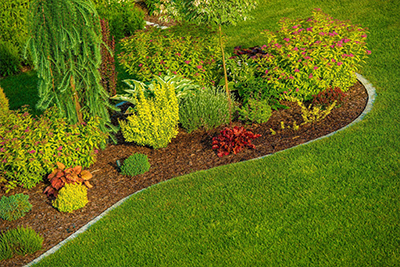 Thrifty residents in Cottleville MO are always looking for the best opportunities when it comes to their lush lawns and gardens. While in January, everybody is busy with the National Mail Order Gardening Month, they still feel they need to achieve more to ensure their landscape is thriving next year. Many of them are already our clients, and many use our 7-step program of Lawn Treatments in Cottleville MO, along with the landscape management program and other services we provide. Are you in pursuit of the best lawn weed control services in the area? Then it is time to meet!
5 Things to Know about Our Weed Control and Lawn Fertilizer Service
Lawn Masters began its career in 1983. Many things changed since then, except for the fact that we are still a family-owned lawn fertilizer company and we operate locally, serving a handful of areas. We know the communities and witnessed their growth, so here are the reasons residents love to work with us:
We have always invested in the highest performing equipment, tools, technologies, and software; our fertilization program finds its roots in horticultural sciences and discoveries regarding the environment;
We have always invested in people; we work with expert horticulturists and landscape architects; moreover, we continuously train our technicians in their fields of expertise and customer relations;
We offer an efficient working system for our clients: all our service preserves their continuity every week, month, and year. In other words, you shouldn't worry about calling us in spring for seasonal jobs, because we already have you on our agenda and we already planned our route to include your property as well;
We had never made compromises when it came to our work – we have our increasing numbers of customers to stand proof;
When customers are not 100% thrilled by our results but still want to recommend us, we come back and redo the job free of any charge.
We offer Grub, Mosquito, Flea, and Tick Yard Treatments to all our clients, as well as Crabgrass Control & Crabgrass Pre Emergent Treatments.
3 Things to Know about Our Program of Lawn Treatments in Cottleville MO
This program represents the outcome of years of research and works in landscape management. We realized that we could not apply the same treatments and techniques to all properties, as there are no two lawns alike. Instead, we devised a seasonal 7-step plan that we follow and adapt to depending on each specific situation. Here are more details:
We call it the 7-step plan because it covers seven distinct moments in time: early and late spring, early, mid, and late summer, and early and late fall. Each of these moments requires specific weed control actions and granular fertilizer applications.
All our applicators come with the Missouri state certifications issued by the Department of Agriculture; in other words, no matter their blends, concentrations, or release times, our fertilizers comply with laws and environmental safety principles.
We do more than just killing weeds; we nourish the soil, protect it from pests or extreme weather phenomena, we strengthen the roots and prep the landscape for winter dormancy.
If you feel like we are the right company for you, contact us for a chat and a free estimate! Our experts in fertilization and weed control in Cottleville MO will clarify all your questions!