Lawn Treatments in Chesterfield MO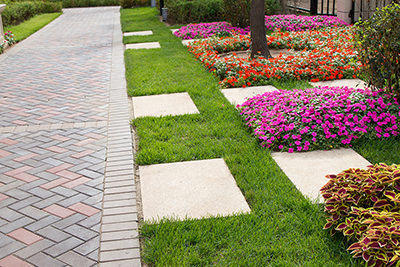 Responsible homeowners are always looking for the best lawn weed control services and lawn fertilizer company. While some enjoy mowing their lawns and nurturing their flowerbeds from time to time, when it comes to Weed Control and Grub, Mosquito, Flea, and Tick Yard Treatments, things tend to become more complicated. When it comes to lawn treatments and soil nourishment, you need a team of experts you can rely on with all the intricacies of such treatments. Here at Lawn Masters, we built a reputation on the quality of our services, and our program of Lawn Treatments in Chesterfield MO is one of our most popular among our clients. Let's learn more about it today!
What Makes Us the Best Weed Control and Lawn Fertilizer Service Company in Your Area?
We have been active in the landscaping business for 35 years and evolved with the times and the industry;
We built our reputation and our growing pool of happy customers by always remaining a step ahead of our times;
We invest in the best equipment and technologies, and we work only with experts in agriculture and horticulture;
Regarding our program of Lawn Treatments in Chesterfield MO, we built it with efficiency and eco-friendliness in mind. Moreover, we chose to work with high-quality granular fertilizers and devise a 7-step plan covering your lawn and landscape's needs all yearlong (from early spring to late winter);
Our applicators have licenses issued by the Missouri Department of Agriculture;
We work only with highly trained professionals and invest in our team's continuous education in the field;
Our clients appreciate our dedication and professional ethics: we carry insurance to make sure your property is always safe;
We have never compromised the quality of the job – our clients' testimonials and recommendations stand proof that we always offer above-standard services;
We come with an integrated approach to property management – our program of Crabgrass Control, and Crabgrass Pre Emergent is a part of a larger landscaping program and consists of a pest control strategy, as we want to cover all your property's needs from all angles;
We offer Grub, Mosquito, Flea, and Tick Yard Treatments to all our clients.
Is our Program of Weed Control and Lawn Fertilizer Service in Chesterfield MO Right for You?
Modern homeowners know the foundation of thriving lush lawns and landscapes begins with proper fertilization and weed control. Our 7-step program covers all the soil's and vegetation needs from early spring to late fall, as we have already mentioned.
Our program relies on seven major principles: prevention, control, protection, maintenance, sustaining, building, and preparation. In other words, we do not only apply pre-emergent or post-emergent weed control but take a holistic approach.
Depending on the time of the season, we also use granular fertilizers in different concentrations and quantities to feed the grasses and plant roots to make them more resilient to heat or diseases;
Our treatments also focus on protecting the soil and plants' roots against drought;
We treat the ground to prepare it for winter or to replenish the lost nutrients throughout the year.
If you want sparkling green turfs and colorful vegetation on your property, ask for a free estimate on our program of lawn treatments in Chesterfield MO right now!