Lawn Treatments in Creve Coeur MO
Residents in Creve Coeur love their landscapes and gardens, as their beauty speaks volumes. One essential part in the success of such homeowners lies within their choice of lawn care and landscaping service provider. Today, we will present you with one of our most performing such services: Lawn Treatments in Creve Coeur MO and the people who make things happen!
What Should You Know about Our Weed Control and Lawn Fertilizer Service Company?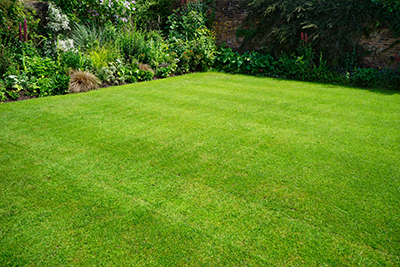 Before we begin, you should learn some things about our company. We entered the landscaping industry in 1983, and we never stopped ever since. On the contrary, we tried to stay ahead of our times and competitors by developing our property management programs and interventions. We invested in hi-tech equipment and technologies, and we are currently servicing a broad pool of customers.
As a family-owned company, we quickly understood what residents in Creve Coeur wanted from their landscape service provider: reliability, expertise, efficiency, and durable results.
We proved time and again that our lawn weed control services can meet all our clients' needs and exceed their expectations. Our best practices and above-standard approach, as a lawn fertilizer company, are the reasons why our customers request our services even if they move in another neighborhood in the area.
As we said, the rock star of our company is the 7-step yearly program of fertilization and weed control – and now it is time to present it to you!
Our 7 Step Strategy of Weed Control and Lawn Fertilizer Service in Creve Coeur MO
This program blends in perfectly with our goal of offering integrated and consolidated service to all our clients. Since you cannot have weed control without insect management, our 7-step yearly program of fertilization and weed control in Creve Coeur MO also includes pest control. But let's see the main features of the program:
We begin the work in early spring with pre-emergent weed control and soil/roots enhancements to shake away the winter dormancy and promote colorful and healthy spring growth;
We continue to treat your lawn and landscape in late spring and all summer. Our tasks in this period are seasonal weed control, soil enrichment, root strengthening, and disease prevention;
We offer two more treatments in early and late fall respectively, to make sure no weeds menace the health of your landscape; moreover, the last treatment focuses on root and soil preparation for winter dormancy and the resuming of the growth cycle in spring.
As you can see, we cover all the basics of Lawn Treatments in Creve Coeur MO! You can always count on us to use specific granular fertilizers for specific treatment periods. Moreover, our applicators come with state licenses (from the Department of Agriculture). We apply the substances in different concentrations, quantities, and release times, depending on the particularities of the season and of the step.
If you want more reasons to work with us, you should know that we carry insurance for all our jobs, so our workers and your property always remain safe. We also offer Grub, Mosquito, Flea, and Tick Yard Treatments to all our clients, as well as Crabgrass Control & Crabgrass Pre Emergent Treatments.
If you are not happy with our results, but you still want to recommend us to your friends? We will come back and redo the job free of charge! Call today for a free estimate on Lawn Treatments in Creve Coeur MO and let our experts do their magic!