Irrigation & Sprinkler Repair in Wildwood, MO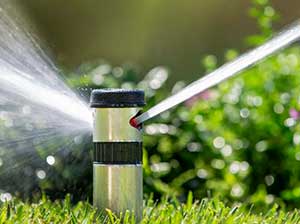 All homeowners who do everything in their power to maintain a lush lawn and a green landscape all year long know how crucial irrigation is, no matter how much it rains in their area. But unfortunately, watering your property with a hose is not the sustainable or budget-wise way to go. So today, our Irrigation & Sprinkler Repair in Wildwood, MO, is here to tell you how we can be of service. After all, a smart and efficient irrigation system can solve all watering problems your landscape faces throughout the seasons.
The Best Company for Irrigation & Sprinkler Repair in Wildwood MO: What We Can Do for Your Property
The best irrigation installation provides constant and proper application, coverage, rate, and watering duration. These criteria are essential to get the most out of your irrigation and sprinkler system. Moreover, a fully-maintained irrigation system prevents dry spots across lawns, helps you reduce water usage, conserves resources, and keeps your vegetation thriving no matter the season. But here is what our Irrigation & Sprinkler Repair in Wildwood, MO, can do for you:
Evaluate the irrigation installation system on your property to identify its needs;
Provide you with full service so you can enjoy a fully-functional and well-maintained irrigation system all year long;
Offer system shutdowns/startups depending on the season and your individual needs.
Provide winterization services to your landscape irrigation system;
Troubleshoot backflow leaks;
Sprinkler heads' replacements and maintenance;
Fix systems' wiring issues.
If you need to manage the watering on your property properly, you can safely count on our Irrigation & Sprinkler Repair in Wildwood, MO. We offer the best irrigation repair services in your area at affordable prices, backed up by other integrated services and great customer support.
Why Should You Choose our Company?
Our specialists are licensed and certified in offering professional sprinkler troubleshooting and extended sprinklers repairs in Manchester, MO, at affordable prices. But you have other reasons to choose our company.
Free estimates;
Affordable pricing plans and easy-to-understand fees;
Certified and licensed technicians;
Unparalleled customer service;
Efficient tech solutions and tools for sprinklers' repairs and maintenance;
Integrated landscaping services, from design and installation to long-term vegetal elements, hardscapes, maintenance of landscape lights, and more.
Contact us today for a fast quote via email or online form! Our clients enjoy risk-free landscape Irrigation & Sprinkler Repair in Wildwood, MO, with risk-free satisfaction warranties. Our experts will ensure your irrigation system works perfectly no matter the season or your landscape's occasional issues with drought or burnt spots.