Lawn Treatments in Kirkwood MO
If you live in the beautiful area of Kirkwood MO, you admire a handful of picture-perfect properties, all boasting bright green lawns, vibrant colors, tantalizing scents, and an air of serenity and joy. To achieve such a paradise, you need to work hard, spend a lot of money, and dedicate your time entirely to the task. Luckily, homeowners in Kirkwood MO have us for lawn weed control services. If you are new here or you want a full landscape revamping, you met the right people: our experts in Lawn Treatments in Kirkwood MO will explain to you the importance of this program.
What is the 7 Step Program of Weed Control and Lawn Fertilizer Service?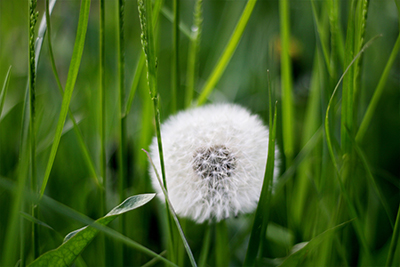 This strategy represents the result of years of research and experience in horticulture and lawn weed control services. Our experts came up with this program once they realized people were using shelf-bought chemicals in stores, while other lawn companies were employing the timeless "one size fits all" approach to property management.
Our lawn fertilizer company, while following straightforward guidelines, also take into consideration the presence or absence of weeds and pests on your property, your soil's chemical makeup, the weather in the area, and more.
When it comes to the 7-step program of fertilization and weed control in Kirkwood MO, we have to emphasize on the following traits:
It unfolds from early spring to late fall;
It covers all your native and foreign weeds threatening to take over your property;
It includes an integrated pest management program while being a part of a larger landscaping management strategy, we offer our clients;
It relies on science and technology – our end-of-the-line granular fertilizers nourish the roots, replenish the lost nutrients in the soil, prepare the roots for winter dormancy, or help the plants shake off the winter cold. It all depends on the concentrations, quantity, and release time of the fertilizers we use;
We spare you the trouble of recalling us next year – our continuous services ensure your peace of mind, as we already put you on our schedule for the next application or the next year;
We work with state-certified applicators and continuously invest in the most performing technologies – for this reason, our program of lawn treatments in Kirkwood MO complies with agricultural provisions and eco-friendliness principles.
Should You Pick Us When Hiring a Lawn Care Company?
Our crucial advantage over our competitors is that we never compromise the quality of our job. Moreover, we are always ready to work free for you in case you are not happy with our results but want to recommend us to your friends or neighbors.
Another compelling reason why you should hire us is that we offer a broad range of lawn and landscaping management services you can contract. We offer Grub, Mosquito, Flea, and Tick Yard Treatments to all our clients, as well as Crabgrass Control & Crabgrass Pre Emergent Treatments. Sit back and enjoy your landscape thriving in front of your eyes!
In case we sparked your curiosity regarding our program of lawn treatments in Kirkwood MO, we are happy to offer you a free estimate once you contact us!