The St Charles MO Lawn Care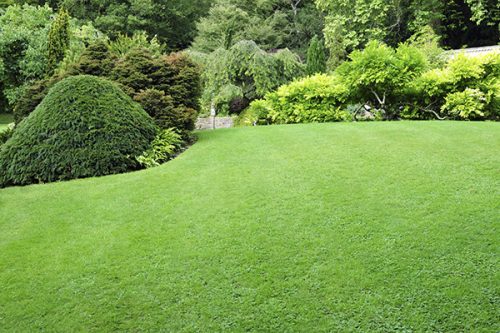 A fast growing community like St Charles is not only abundantly exquisite with natural beauty, luscious waterways and trees, but encompasses other important aspects for homeowners, such as safety, security and plenty to do for you and your family. If you're one of the many fulfilled homeowners who live in the St Charles area, you understand the importance of having a beautifully kept lawn and reliable lawn and garden service you can trust. Lawn Masters lawn care in St Charles MO is a progressive lawn care company who is just as involved in seeing the St Charles community continue to prosper within our region as you are. We couple the latest advances in equipment, techniques and garden & lawn care products with the expertise of our lawn technicians. We carry that same expertise in business to you through our work and the lawn care services we provide that help your garden remain healthy, sparkling and vibrant.
St Charles MO Lawn Service Brings You the Best Service
If the current lawn service in St Charles MO that you're using is falling short of what you want, need or require; why not give Lawn Masters a call today? Our friendly and helpful staff is always happy to answer your questions, discuss your requirements and lawn care needs. We'll be happy to send out one of our lawn care technicians to inspect and assess your trees and shrubs, and provide you with a free cost estimate of our lawn services. Lawn Masters includes services such as:
Lawn mowing
Mulching Service
Pruning & Trimming
Fertilization & Weed Control
Tree & Shrub Care
Leaf Removal
Core Aeration
Seasonal Flowers … and more
Discover what St Charles MO Lawn Maintenance Team at Lawn Masters Can Do For Your Lawn
In order for plants, shrubs, trees and lawns to remain healthy and thriving year round, they need routine monitoring. When signs of rot, disease or insect infestation begin to plague your foliage, immediate detection will bring early treatment, and pests are controlled and eliminated. The St Charles MO lawn maintenance service you use should be top-notch and equipped in keeping abreast of all your gardening hot spots and needs. Lawn Masters' careful attention to these details and commitment in targeting potential problems before they become costly has won the trust of our valued customers. Seeing your garden bloom and thrive is the goal of all the lawn care technicians and staff at Lawn Masters. Call us today and we'll do a free garden and lawn inspection and provide you with an estimate of our services. Your garden is only as lush and vibrant as the lawn care team who care for it. With Lawn Masters' help, we'll keep your garden exquisite.