Beautiful Lawn Care – Dardenne Prairie MO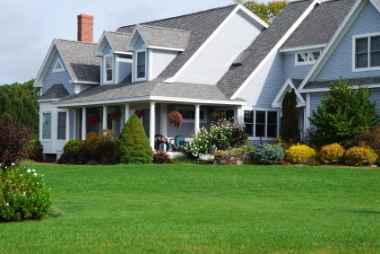 If you're looking for the best lawn care services you could possibly benefit from in the Dardenne Prairie MO area, look no further. Our lawn care and lawn maintenance service team at Lawn Masters is the best of the best, and as soon as the local residents work with us once, they realize that they have found the only lawn care company they plan to hire from then on. As soon as you give us a try, you will be just as satisfied as well, and all you'll invest in your lawn and yard will return to you in the form of high curb appeal. We care about your property as much as you do, and our commitment to improve it will reflect into outstanding results right away.
We are the only lawn care Dardenne Prairie MO company who has committed itself to respecting the standards of the Better Business Bureau, in order to develop a trustful and honest business relationship with all our clients. Our company specializes in landscape maintenance services. We have been awarded an A+ rating by the lawn care industry professional representatives, and our commitment to quality truly makes us the best at what we do.
Our Lawn Care Dardenne Prairie MO Services
The lawn care service range we are currently providing for the Dardenne Prairie area comes from an experience of many years of delivering such services. Still, we provide continuous training for our staff members no matter how competent they already are, in order to always maintain an edge over new developments in the field. Our confidence at always delivering the best service reflects in how simple it all looks and how flawlessly it is delivered. We make it a key point of our work philosophy to talk to the customers and to listen to their preferences paying close attention, in order to make sure the final result and product reflects the client's wishes one hundred percent.
We are adept at performing all basic lawn care and lawn management, from mowing, fertilizing, weed control, mulching and plant disease control, to tree and shrub trimming and maintaining. We are also authorized to perform all tasks of landscape management services, like irrigation verification and repair. For the best lawn care experience, give us a call today and let us give you a free consultation.