Irrigation & Sprinkler Repair in Kirkwood, MO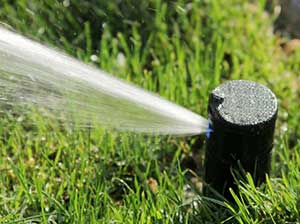 When it comes to watering lawns, gardens, and landscapes, water conservation is an issue many communities are trying to solve the best they can. Irrigation systems maintenance is a must if you want to preserve your yard's beauty and health while intensifying your water conservation efforts. Unfortunately, broken sprinkler systems lead to wasted money, resources, and plant life, as overwatering is just as dangerous as underwatering. To help you out this year, our experts in Irrigation & Sprinkler Repair in Kirkwood, MO, are here today to tell you what they can do for your irrigation system!
The Best Company for Irrigation & Sprinkler Repair in Kirkwood MO: What We Can Do for Your Property
Our landscape company knows very well that a good irrigation system can help you reduce water waste while maintaining a healthy lawn. So here is what our company of Irrigation & Sprinkler Repair in Kirkwood, MO can do for you:
Evaluate the irrigation installation system on your property to identify its vulnerable spots and needs;
Provide you with full service so you can enjoy a fully-functional and well-maintained irrigation system all year long;
Offer system shutdowns/startups depending on the season and your individual needs.
Provide winterization services to your landscape irrigation system;
Troubleshoot backflow leaks;
Sprinkler heads' replacements and maintenance;
Fix systems' wiring issues.
If you need to manage the watering on your property correctly, you can safely count on our Irrigation & Sprinkler Repair in Kirkwood, MO. We offer the best irrigation repair services in your area at affordable prices and excellent customer support.
Why Should You Choose our Company?
We are a full-service landscape contractor offering integrated lawn and landscaping services, from design to maintenance and installations, including vegetal landscaping and hardscaping. We provide services to all clients managing residential and commercial properties. No project is too big or too small for us, so you can trust us to receive tailored services to meet your needs and exceed your expectations.
Should you choose our Irrigation & Sprinkler Repair in Kirkwood, MO, here is what we offer to all our clients:
Free estimates;
Transparent and affordable fees;
Certified and licensed technicians;
Excellent customer service;
The latest equipment and solutions on the market;
Integrated landscaping services, from lawn care to landscape lighting installations;
Two-way communication channels, reliable schedules, and dedicated staff.
Contact us today for a free estimate! Enjoy risk-free landscape Irrigation & Sprinkler Repair in Kirkwood, MO, with a risk-free satisfaction warranty. Our experts will ensure your irrigation system works perfectly in all seasons.