Landscaping in Manchester MO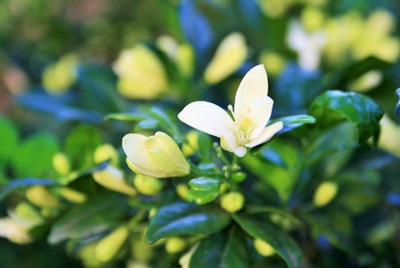 A walk around Manchester MO reveals to the curious eye a realm of beauty, serenity, and tantalizing scents. A world with picture perfect lawns and landscape, happy homeowners, and a welcoming atmosphere. With this idyllic image in mind, you should know, however, that most manicured and gorgeous landscapes in the area have a history of hard work, determination, love, and professional intervention. Here, at Lawn Masters, we are glad our work is visible and loved by old and new homeowners in the area. If you want to know who we are and what types of landscape magic we can perform, listen to what our specialists in landscaping in Manchester MO have to say!
Best Services in Landscaping in Manchester MO since 1983
We are a family-owned company of locals who decided a few decades ago to give something back to the community they loved. We started our lawn care and landscaping company with the intention of offering our clients the best and highest-performing services in landscaping in Manchester MO!
We are happy to say that today we have a growing pool of loyal customers who prefer our continuous services year after year. We are proud of having developed with the times, discovering new technologies, new approaches to eco-friendly lawn care and landscaping, and new research in horticultural and agricultural sciences.
Here are the top reasons our clients choose our above-standard services in landscaping in Manchester MO:
We use the latest equipment, software, and research results to offer our clients unparalleled landscaping services, all based on efficiency and safety;
We work with trained and certified professionals in landscape architecture;
Our applicators come with licenses issued by the Missouri Department of Agriculture;
We offer complete and thorough sub-programs of landscaping in Manchester MO, such as tree and shrub care (a 7-step program), bed weed control (another 7-step package), mulching services, and more;
We carry insurance to protect both our workers and your property;
We have never made compromises on the quality of our services.
What Can Our Experts in Landscaping in Manchester MO Do for Your Property?
We tackle the issue of landscaping from two different directions, blending in thus two different yet complementary services:
Landscape Design and Installation – ask for this service if you have a new property to revamp and grow from scratch. Our architects will create a design, while our technicians will build you an outdoor environment full of colored and scented plants, functional walkways, patios, and retaining walls, efficient drainage systems, and more.
Landscaping Maintenance – if you want to revamp your property, increase its curb appeal, or simply care for it as your home outdoor, you can rely on our experts in landscaping in Manchester MO to offer year-round maintenance services and even extra ones (such as lawn mowing or fertilization and weed control, among others).
Our Landscape Services Include
Retaining Walls to contain sections of your lawn, for both support against erosion, as well as aesthetics, creating encapsulated flower beds and plant areas.
Paver Patios to expand your outdoor living space and create a safe area for your backyard activities, like grilling, and relaxing.
Landscape Grading to sculpt or level your land and prepare outdoor living spaces for elements like plants, hardscaping, paths & walkways, patios, stairs, and more!
Sod Installation to quickly deliver a lawn of grass that is already healthy and growing, instead of planting seeds and waiting. Also useful for repairing damaged, dead, or dying sections of your lawn.
Hardscape Design and Installation services that offer a wealth of options, including Fire Pits, Outdoor Kitchens, Brick Pizza Ovens and more!
Landscape Lighting to illuminate your home at night, making it safer, and more inviting to friends and family who come to visit.
And so much more!
We offer many popular landscape design and installation options that give your home true character and help it stand out from the rest of the houses in your neighborhood. Personalize your home to look just how you always wanted. Don't settle for the cookie cutter design that the home builders chose to be the same for all of the houses on your block.
If you want more details about our services in landscaping in Manchester MO and the other integrated services we offer, contact our representatives and ask for a free estimate or ask them questions. They will always answer your phone and offer you complete information!