Landscaping in Kirkwood MO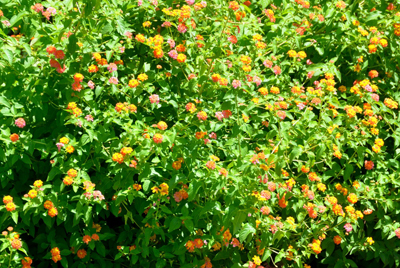 When it comes to lawn care and landscaping, most homeowners cannot wait for the good seasons to spend time outside caring for their flowers and their lush green turfs. We know many of our clients find immense pleasure in mowing and planting, but some activities are difficult or dangerous. When our clients want year-round professional services of landscaping in Kirkwood MO, they call us – because we are the best in the business.
Experts in Landscaping in Kirkwood MO Talk about Our Services
Perfectionist and thrifty homeowners contract our continual services of landscaping in Kirkwood MO knowing very well that we offer them the highest work standards and the best of results. We are a family-owned and locally operating company with 35 years of experience in the industry and in this area. Besides the fact that we know everything about developing thriving and healthy landscapes here, we also have the skills, knowledge, and equipment to offer our clients innovation and reliability.
Here is what you can expect from us:
Hi-tech interventions in landscaping due to our performing equipment and software, from landscape design and plant installation to the building of patios, walkways, and walls;
A modern, progressive approach to tree and shrub care – our reputed 7-steps ongoing program tends to all your vegetation's needs, from dormant oil to disease control;
Bed weed control – for lush landscape beds boasting with color, beauty, and health;
An environmental-friendly approach integrated into all our services of landscaping in Kirkwood MO – mulch installations and state-certified applications;
Full protection of your property and our workers with the help of our insurance policies;
Reliable results from our crews, as we work only with licensed professionals (in landscape architecture and horticulture) and with trained technicians;
A streamlined, smooth work process – we always answer phones, we use software to plan routes and schedules, we invest in the latest hi-tech equipment that renders the work efficient and successful;
Impeccable customer service, as verified time and again; just check our clients' reviews and testimonials.
Are Our Services in Landscaping in Eureka MO Right for You?
We have many clients requiring a handful of different services, from basic lawn care to complex landscaping design and maintenance. You should definitely work with us if you are:
A mindful and thrifty homeowner wanting the best for the established landscape; we can come down, assess the situation, and recommend you our programs and sub-programs to ensure your landscape thrives year after year;
A new homeowner who wants a full landscape design and installation from scratch;
A homeowner who feels that the landscape can reach a higher potential and requires a revamp/remodeling project;
An investor who wants to increase a property's curb appeal by revamping the existing landscape or building a new one.
No matter the size of your property or its features, we can offer you a tailored service of landscaping in Eureka MO. All you have to do is contact us, ask for a free estimate, have an extended chat with one of our consultants, and put us to good use!