Landscaping in St Peters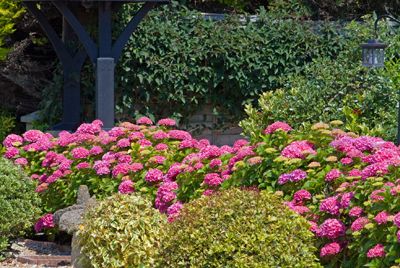 All homeowners know that a lush landscape begins with planning and professional interventions. If you want excellent yearlong services in landscaping in St. Peters MO, you should talk to our team of specialists about how we can help you achieve your dream home goals. Today, we are here to explain to you why we are your best and most reliable option when it comes to landscape design and maintenance in the area!
We Offer Integrated Services in Landscaping in St. Peters MO
One of our most significant pluses over our competitors is that we branch out in two different (but complementary) directions:
Landscape Design and Installation
If you just bought your property and wanted to stylize it and call it your dream home, wish to offer you our design and installation services in landscaping in St. Peters MO. We work with landscape architects and technicians to provide you with a custom-built, picture-perfect landscape for the ages.
Once we assess things and come up with a design you approve, we can plant new flowers and vegetation, build patios, walkways, and retaining walls. Moreover, we add annual color to your landscape and make sure it benefits from a competent drainage system.
We can offer such services even if you want to revamp your property and give it a new flair or you want to increase your property's curb appeal.
Landscape Maintenance
We have been offering maintenance services for landscaping in St. Peters MO since 1983. Our round-the-clock services address both newly built landscapes and established ones. Here are some of the main sub-programs of landscaping in St. Peters MO that we offer to our growing pool of customers:
Tree and shrub care – a seven-steps yearly program including everything from dormant oil to disease control;
Bed weed control – yet another seven-steps annual strategy we implement to keep all your landscape beds in full health and beauty;
Vegetation trimming and pruning;
Mulching services.
As you can see, we can build you a landscape and take care of it for years to come. Our loyal clients return to us on a yearly basis because we are a model of good practices in landscaping in St. Peters MO.
Our Landscape Services Include
Retaining Walls to contain sections of your lawn, for both support against erosion, as well as aesthetics, creating encapsulated flower beds and plant areas.
Paver Patios to expand your outdoor living space and create a safe area for your backyard activities, like grilling, and relaxing.
Landscape Grading to sculpt or level your land and prepare outdoor living spaces for elements like plants, hardscaping, paths & walkways, patios, stairs, and more!
Sod Installation to quickly deliver a lawn of grass that is already healthy and growing, instead of planting seeds and waiting. Also useful for repairing damaged, dead, or dying sections of your lawn.
Hardscape Design and Installation services that offer a wealth of options, including Fire Pits, Outdoor Kitchens, Brick Pizza Ovens and more!
Landscape Lighting to illuminate your home at night, making it safer, and more inviting to friends and family who come to visit.
And so much more!
We offer many popular landscape design and installation options that give your home true character and help it stand out from the rest of the houses in your neighborhood. Personalize your home to look just how you always wanted. Don't settle for the cookie cutter design that the home builders chose to be the same for all of the houses on your block.
5 More Reasons to Hire Us
When it comes to shopping for a landscaping company, you need to consider some criteria, as, after all, you need to trust the people working on your property and believe they will do an excellent job. Here are five reasons you should hire us instead of our competitors!
We work based on the latest research in landscape architecture, horticulture, and agriculture and have certified experts in the team;
We employ the latest technologies, equipment, and software to offer you a smooth, risk-free experience, from scheduling to billing;
As a family-owned company and a local business, you do not have to deal with corporate-like shenanigans;
We are fully insured, to offer you the protection you need and deserve;
We provide extra services (such as lawn mowing or fertilization and weed control), so you can consolidate all your property services with only one company.
If you are interested in finding more about us and seeing how we work, we recommend you ask for a free estimate. Our providers of services in landscaping in St. Peters MO will make sure you have the best experience when working with us!