Lawn Treatments in Manchester MO
Responsible homeowners do everything in their power to maintain their lawns and keep their landscapes in top shape. To achieve such goals, they need thorough landscape management strategies and state-of-the-art programs. Since all thriving gardens begin with fertile soils and vigorous plants, our specialists are here today to present you with our state-of-the-art plan of Lawn Treatments in Manchester MO!
How Does Our Program of Weed Control and Lawn Fertilizer Service Work?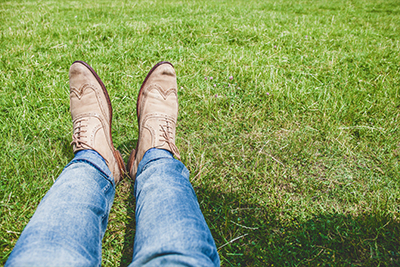 Being in the business for more than three decades, we learned that professional lawn weed control services couldn't rely on the "one size fits all" recipe. For this reason, our expert horticulturists have refined what we now call today our 7-step program of lawn treatments in Manchester MO and the surrounding area.
This program takes into account the climacteric conditions in your area, the prevalence of native and foreign species of weeds, the features of the soil, the presence of pests, and weather phenomena. Our program spans from early spring to late fall and follows the following principles:
Prevention – of emerging weeds and aid for the plants to boost plentifully after the winter dormancy;
Control – control of seasonal weeds and addition of fertilizers to prepare the lawn for summer;
Protection – slow release fertilizer to promote plant strength and enhance resilience to diseases and pests;
Maintenance – seasonal weed control and slow release fertilization for draught resilience;
Sustaining – weed control and the replenishment of soil nutrients;
Building – fertilization to promote root development, new growth, and summer heat stress recovery;
Preparation – last round of weed control, plus soil and plant fertilization to overcome winter dormancy and burst in color and scent next spring.
As you can see, our 7-step program of lawn treatments in Manchester MO follows a general guideline and adapts to each situation. We only use granular fertilizers with slow, hard, or balanced release, depending on the context.
In this program, we also integrate pest management, as the two work the best together. Moreover, our company aims to offer consolidated services, so you can always talk to our representatives about landscape management services – including the fertilization program.
Should You Work with Our Lawn Fertilizer Company?
According to our past and present customers, you should work with us for all small or big jobs you have to do on your property. Here are the reasons why:
We use the latest high-grade equipment and technologies, to offer efficient, smooth services;
All our team members have state licenses and certifications in their fields of expertise;
We carry significant insurance to protect your property and our workers;
We put your property in our annual plans and on our routes and come back year after year without the need for confirmations or notifications;
We can offer you a broad range of lawn care and landscaping management services;
We offer Grub, Mosquito, Flea, and Tick Yard Treatments to all our clients, as well as Crabgrass Control & Crabgrass Pre Emergent Treatments.
We will come back free and redo a job if you are not satisfied with our results and if you want to recommend us to your friends and neighbors.
Write us an email, call, or use the online form for a free estimate! Our experts of lawn treatments in Manchester OH will answer your questions and offer you solutions for your needs!