Lawn Treatments in Fenton MO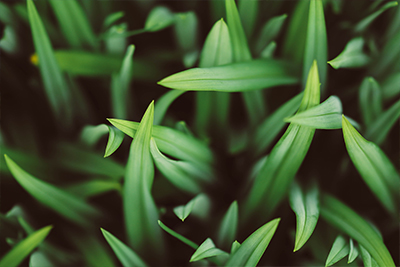 Pulling weeds by hand and spraying your lawn and garden with generic chemicals are outdated – not to mention such strategies are dangerous and exhausting. The smart homeowners of our times prefer science-based programs of lawn weed control services, and our lawn fertilizer company is here to offer them at unbeatable prices! Did we pique your interest? Let's find out more!
Top Things to Know about Our Program of Weed Control and Lawn Fertilizer Service
As a company with more than 35 years of experience, we evolved with the times. Long gone are the days when any chemical was alright, and people were managing their landscapes by ear. Today, our specialists in fertilization and weed control in Fenton MO are here to explain to you some things to know about our program:
It is a continual program, spanning from early spring to late summer, in 7 different steps;
It adapts to the particularities of the seasons, the needs of your vegetation at a given time, and the requirements of your soil at particular moments in time;
We only use granular fertilizers in the exact concentrations and quantities, depending on the step and the lawn's needs;
It also comes with an integrated pest management program, as you cannot separate the two;
It addresses all lawn and landscape management strategies: prevent, control, protect, maintain, sustain, build, and prepare.
Why Should You Become Our Client?
Lawn Masters began its activity in 1983 as a family-owned lawn company. Today, we cover a large area, a significant number of clients, and a broad range of interconnected and integrated services, from the simple lawn mowing to the more complex landscape management. Here are some reasons our clients prefer working with us instead of our competitors:
We are a continual service company – our program of Lawn Treatments in Fenton MO goes from month to month and year from year without you having to send us to notice about our next job;
We have always been a step ahead, investing in the latest technologies and equipment to offer efficiency, an eco-friendly approach, and a streamlined working process;
We work with specialists in their field; for instance, our program of lawn weed control services benefits from the supervision of a highly trained horticulturist and experienced technicians;
Our clients relish working with us because we carry insurance policies protecting their properties and our workers;
We had never made compromises when it came to our work – and our returning customers can easily vouch for that;
As a professional lawn fertilizer company, we use the highest quality products on the market regarding efficiency and safety, to ensure your lawn gets only the best;
All our applicators have licenses issued by the Missouri Department of Agriculture.
We offer Grub, Mosquito, Flea, and Tick Yard Treatments to all our clients, as well as Crabgrass Control & Crabgrass Pre Emergent Treatments.
Instead of talking, why don't you test us? Call us, ask for a free estimate, and learn what our experts in Lawn Treatments in Fenton MO have to say!