Landscaping in Eureka MO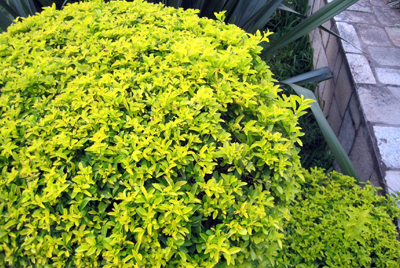 What criteria do you consider when you choose a service provider? Most clients take into account professional ethics, pricing plans, work quality, customer service, reasonable deadlines, efficiency, and more. You should follow these paths when you shop for your services in landscaping in Eureka MO as well. After all, you need a company to trust fully with your property, people you know can make your dreams come true, reliable services, and affordable bills. Today, Lawn Masters' pros in landscaping in Eureka MO are here to present their work so we can know each other better.
Best Services in Landscaping in Eureka MO Since 1983
As a family-owned company with local operations, we know how important it is for our clients to rely on a team of professionals to do the hard work in their stead. Back in the day, people had more time to trim their trees and mow their lawns, while leaving in our hands the hardest of tasks. In this day and age, people are so busy, all they want is to come home and rest in their gorgeous gardens. This is what we are here for and this is what we can do for you:
1. Landscape Design and Building, Revamping, and Curb Appeal Enhancements
These specialized services in landscaping in Eureka MO address the new homeowners who want to settle in our amazing community and build new landscapes or revamp the existing ones. Some investors also require our designs and installation services when they want to boost a property's curb appeal for reselling purposes.
If you fall into one of these categories, here are the services our pros in landscaping in Eureka MO can offer:
Landscape design based on the assessment and creativity of our landscape architects;
Vegetation installation and annual colors performed by our experts in horticulture;
The professional building of patios, walls, or walkways;
Installation of drainage systems.
2. Year-Round Landscape Management
Since we do not use a "one size fits all" approach, our services begin with an evaluation of your property size and features. Usually, our extended service of landscaping in Eureka MO consists of a broad range of complementary sub-programs:
Tree and Shrub Annual Care, Trimming, and Pruning – we start early in the spring and stop late in the fall with this sub-program that deals with all your wooden vegetation needs (from dormant oil applications to disease and pest control);
Bed Weed Control – this 7-steps program aims to protect your landscape beds and maintain their health and beauty;
Mulching services – high-quality dark mulch to ensure the safety of your landscape.
Besides our reputed services of landscaping in Eureka MO, our company also offers lawn care services, fertilization, and weed control.
Our Landscape Services Include
Retaining Walls to contain sections of your lawn, for both support against erosion, as well as aesthetics, creating encapsulated flower beds and plant areas.
Paver Patios to expand your outdoor living space and create a safe area for your backyard activities, like grilling, and relaxing.
Landscape Grading to sculpt or level your land and prepare outdoor living spaces for elements like plants, hardscaping, paths & walkways, patios, stairs, and more!
Sod Installation to quickly deliver a lawn of grass that is already healthy and growing, instead of planting seeds and waiting. Also useful for repairing damaged, dead, or dying sections of your lawn.
Hardscape Design and Installation services that offer a wealth of options, including Fire Pits, Outdoor Kitchens, Brick Pizza Ovens and more!
Landscape Lighting to illuminate your home at night, making it safer, and more inviting to friends and family who come to visit.
And so much more!
We offer many popular landscape design and installation options that give your home true character and help it stand out from the rest of the houses in your neighborhood. Personalize your home to look just how you always wanted. Don't settle for the cookie cutter design that the home builders chose to be the same for all of the houses on your block.
Why Should You Work with Us?
Besides our impeccable reputation, high quality of services, and a growing pool of happy customers, we have other aces down our sleeves:
You can count on us to do the job without you calling the firm to confirm schedules and routes; we are a continual service company;
We work with trained and certified professionals who guarantee their work and results;
We operate with insurance policies to protect your property and our team.
If you want more details about who we are and what we do, contacts us today! Ask for a free estimate and have our specialists in landscaping in Eureka MO answer all your questions!