The Best Lawn Care Glencoe MO Home Owners Could Dream of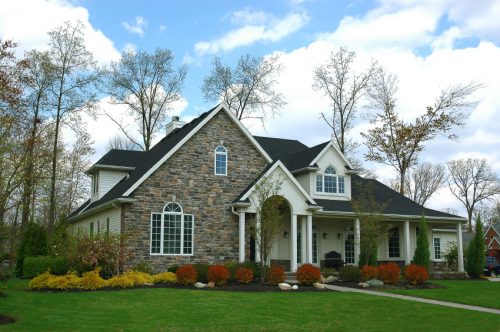 We know that, when it comes to great lawn care, Glencoe MO property owners know their stuff. We've been working with owners of large and small homes. We've serviced commercial properties, too. Whether it's overseeding or shrub trimming you're on the market for, we've got you covered. We can also provide comprehensive landscaping property management services, renovate your lawn in winter and summer and perform ornamental tree services on your property. What do you have to do in the meantime? Nothing whatsoever. We value our clients' spare time as much as they do and understand that lawn care and landscaping are hard work. This is why we encourage you to leave them up to the professionals. We always have a mechanic on call, to make sure all of our equipment is in good working order and our lawn care workers are regularly trained.
Dedicated to the Business of Lawn Care in Glencoe MO
We're passionate about, and dedicated to the business of lawn care. Glencoe MO is but one of the locations in the area in which the Lawn Masters company offers their full range of lawn maintenance and landscaping services. We've been active in this industry for long enough to have honed our know-how and developed a set of principles we exclusively work by. First off, there's nothing in terms of lawn maintenance service that our trained teams of technicians can't offer you. If your irrigation system has broken down, you know who to call: Lawn Masters. We will also perform fertilization jobs for you. We understand how important lawns and landscaping are for the curb appeal of a property and take our job very seriously.
We, at Lawn Masters, don't want you to take our word for it. Feel free to check out what our happy customers have to say. Ask your neighbors for referrals and reviews. We are entirely dedicated to creating a connection of trust and honesty with our clients, which is why we hold every promise made to them, and cherish their privacy. In terms of professionalism, you can be sure you'll be working with the best when working with us.