About Us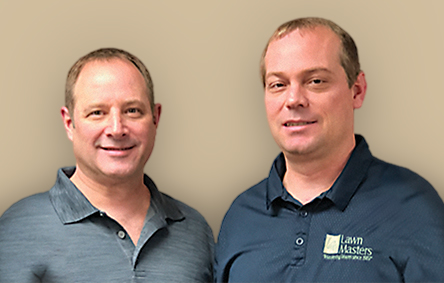 Our mission is to become your one-stop lawn and landscape service company. We are a local family owned and operated company in St Louis, Missouri and have been serving West County for more than 30 years.
Our objective is to provide you with high quality lawn and landscape maintenance. We accomplish that by using state-of-the-art techniques and the highest quality products available. At Lawn Masters, we continually strive to provide customer service that exceeds your expectations.
Lawn Masters is fully licensed and insured. We hold pesticide applicator licenses from the Department of Agriculture of the State of Missouri. Our prices are industry-standard, but we don't compromise on our quality no matter what!
Why choose several different companies for all your lawn and landscaping needs when all you need is us?
Why choose Lawn Masters? Take a look!
One-stop service
More than 30 years of experience
Locally owned and operated
Highest quality products
Organic products for environmental and human health
Knowledgeable and a highly trained staff to care for your lawn and landscape
Exceptional customer service
Fully licensed and insured
Certified pesticide applicators
We don't compromise quality for price!
Call us today 636-230-0700 for your free estimate or click here for a free estimate.
We accept Visa, MasterCard and Discover, and if you prefer, you can set up an AutoBill account with us and receive your invoices via email.  Call us or Contact Us to set up email billing.
Meet Our Team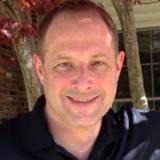 Bill Abell
President of Lawn Masters
bill@lawnmastersstlouis.com
I started with lawn care as a teenager. I moved from managing health clubs to selling real estate and ended up finding my way back into the lawn care industry working as my Dad's right hand man at Lawn Masters. I have been the Owner of Lawn Masters since 1997 and have been working together with my brother, Jeff, as my right hand man and now Co-Owner.
I thrive best when it's warm and being outside, so when I'm not working I enjoy actives including cycling, swimming, hiking & working out at the gym. My vacations are normally spent relaxing on a beach. My wife, Jo Ann, and I have three kids, Maddie, Drew & Drake, two Great Dane dogs, Roxy & Boo.
---
Jeff Abell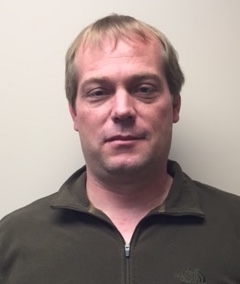 Co-Owner and COO
jeff@lawnmastersstlouis.com
I remember growing up as a teenager working for the company during my summer and winter breaks, mowing lawns, landscaping, and plowing snow.  I've been watching the business grow from a few employees to now over 800 clients and 35 employees. I have worked in every part of the business over my 20 plus years. Here at Lawn Masters I am busy making sure that we exceed every customer expectation. You might find me checking in on a landscape project, doing an estimate or answering the phone and talking with customers. I love interacting with our customers, finding new ways we can serve them better.
I have been married for 18 years to my wife Shanon, we have two boys Dominic and Jack. They keep me busy traveling around the country watching them play ice hockey. When I am not working or traveling with the boys to hockey tournaments I enjoy going on family vacations and relaxing on the beach.
---
Mallory Hammock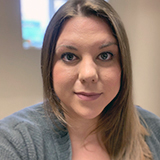 Landscape Designer/Project Manager
mallory@lawnmastersstlouis.com
My career in Landscaping began in 2012 at a nursery where I discovered a passion for design. Landscaping is a unique field in that it requires a depth of knowledge in many different areas. Everyday there is a learning opportunity, a chance to push a new boundary, and Lawn Masters encourages this growth.
I strive to create landscapes that check all the boxes on a client's list and then go a bit further to make it something special. It truly is a privilege to be entrusted with someone's home or business. Creating functional, beautiful, and slightly unexpected spaces is one of the most enjoyable aspects of being a designer. The most enjoyable part is seeing the look on a client's face when we've hit and surpassed the mark on a project.
Though growing the landscape division of Lawn Masters is a focus of mine, I do have many other interests. Outdoor activities, going to the park with my dog, and catching up with friends are my go to for relaxing and resetting. I am looking forward to continuing my career with Lawn Masters and being a part of our growing exceptional team.
---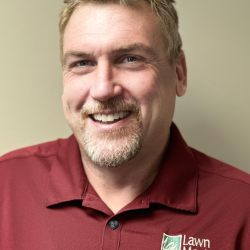 Chris Pollmann
Director of Sales
chris@lawnmastersstlouis.com
I was born and raised in St. Louis Missouri. I have had a passion for the outdoors ever since I was a small child. In my spare time I enjoy kayaking, fishing, camping and basically anything that I can do outdoors. Mother Nature has a special way to calm my inner spirit. Which led me to this wonderful, exciting career.
I have been in the landscaping industry for more than 34 years, I started out at a local nursery as a teenager and have enjoyed learning as much as I can about this ever changing industry. I look forward to my future and I am excited to continue to learn and utilize my skill set.
---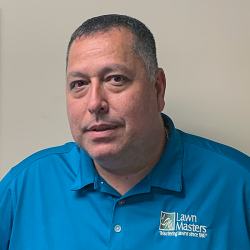 Zee Diaz
Account Manager
I got into the industry by mowing lawns during my summer breaks from High School and College. After graduating college I would use my free time from my full time desk job to help my brother-in-law do weekend projects. Working those weekend projects made me realize that I was not meant to work behind a desk.
After a few years of working weekend projects with my brother-in-law, I got the courage to venture out on my own. I reached out to some of my past clients from my college days and my brother-in-law gave some of his non favorite clients to me and off I went. I ran my own lawn maintenance business until mid 2020, that's when my wife found out that her company was transferring her from Chicago to St. Louis.
My wife and I have been exploring the St. Louis area and enjoying the natural scenery and some of the local dining favorites and I continue my career with Lawn Master.
---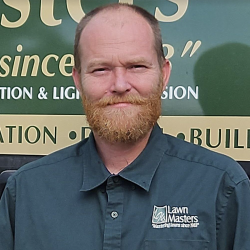 John Murphey Jr.
Irrigation & Lighting Manager
I was born in California and moved to St. Louis, Missouri as a young man. I am the Irrigation and Lighting Manager for Lawn Masters. I have been in the Irrigation and Lighting service industry for over 20 years, both on the commercial side as well as the residential side.
Each irrigation system is like a puzzle, it needs to be put together in a logical working fashion. My favorite aspect of the job is troubleshooting to come up with the best possible solution. When I am not working, I enjoy spending time with my wife and best friend for 14+ years, along with my two children that mean everything to me.
---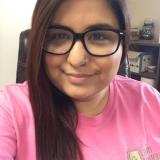 Analy Gonzalez-Miller
Executive Assistant/Office Manager
analy@lawnmastersstlouis.com
I'm the executive assistant/office manager for Lawn Masters. I graduated from St. Louis Community College with an associate degree in Language in 2010 and speak Spanish fluently. I've been with the company since 2012. I am in charge of answering and returning customer phone calls, answering any billing questions, and passing along messages from customers to our crews in a timely manner.
During the season, I am in the office Mon-Fri 8am-5pm, chances are if you call during those times, you will be talking to me. I will always do my best to answer any questions you may have about the services we provide, if I don't have an answer I will make sure you get a phone call with an answer to your question as soon as possible. When I'm not at work, I'm usually enjoying a good book, competing in trivia tournaments, or cheering our Blues and Cardinals along!