Lawn Treatments in St Charles MO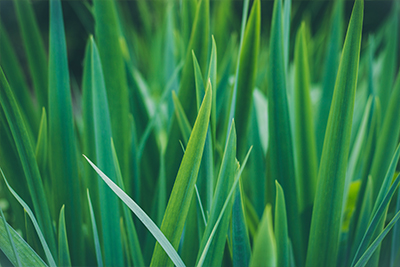 A dense, green turf and a healthy landscape cannot thrive in the absence of professional fertilization and weed control. Here at Lawn Masters, we have gained a solid reputation over the years with the extended lawn treatments we offer all our clients. Forget about chemicals and sprays you buy from supermarkets – many can even harm your plants, the soil, and even beneficial insects! If you are serious about your beautiful landscape, our experts in lawn treatments in St Charles MO are here today to talk about our lawn weed control services!
Best Weed Control and Lawn Fertilizer Service at Your Fingertips!
Contrary to popular belief, your lawn and landscape need regular treatment all year long, not only when the weeds appear. For this reason, our lawn fertilizer company experts have devised a 7-step plan spanning from early spring to late fall. This extended treatment comes with our integrated pest management program, as pest control and weed control go hand in hand in certain periods.
Let's see some details on how this program works for your lawns and gardens:
Early spring: we focus on prevention, applying pre-emergent weed treatments to fend off early weeds and help the vegetation shake off winter dormancy;
Late spring: we offer control treatments to protect the lawn from seasonal weeds and prepare the landscape for summer;
Early summer: we continue our protection program by applying fertilizers to promote plants' resilience to diseases;
Mid-summer: this is the maintenance step, in which our experts in fertilization and weed control in St Charles MO apply treatments to help plants resist the summer heat;
Late summer: we provide our clients with a sustaining treatment that replenishes the soil's nutrients and fends off seasonal weeds;
Early fall: we build the foundation of a strong and healthy lawn and landscape by promoting new growth and root development among others;
Late fall: it is the preparation stage when we make sure your lawn and plants will resist through winter and burst in color and scent next spring.
Our specialists in lawn treatments in St Charles MO use high-quality granular fertilizers in specific concentrations and quantities, depending on the season and your landscape's needs. Our bed weed control program – part of our broader landscape management service – ensures your landscape beds stay in perfect shape all year long. And we employ Crabgrass Control & Crabgrass Pre Emergent Treatments.
Why Should You Work with Us?
We are a family-owned lawn fertilizer company, active since 1983, with a solid reputation in our community.
We kept up the pace with technology – today, we use the latest equipment, tools, and software to offer our clients above-standard services at the most affordable of prices;
We also invest in our team's continuous education in the field and we only work with highly trained professionals (horticulturists, landscape architect, etc.);
We operate with insurance policies to maintain the safety of your property;
In 35+ years of career, we have never compromised the quality of our work, and our pool of happy customers can vouch for that.
We offer Grub, Mosquito, Flea, and Tick Yard Treatments to all our clients.
If you want to have a chat with our experts in lawn treatments in St Charles MO, give us a call, ask for a free estimate, and get the best service for your property!