Irrigation & Sprinkler Repair in St Peters, MO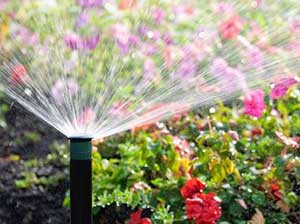 Proper irrigation is crucial for any yard and landscape. If you give your yard too much water, you might endanger it, while keeping it underwatered might damage it. Accountable homeowners know that they can get our landscaping company's best Irrigation & Sprinkler Repair in St Peters, MO. So let's see what our experts in irrigation troubleshooting services in your area can do for your lawn and landscape.
The Best Company for Irrigation & Sprinkler Repair in St Peters MO: What We Can Do for Your Property
Our landscape contractor is fully aware that an adequate irrigation system can help you reduce water waste while maintaining a healthy lawn. In our joint water conservation efforts, proper sprinkler repair and maintenance can help you keep your yard healthy and thriving without endangering the environment or spending huge amounts of money with yard care. So here is what our company of Irrigation & Sprinkler Repair in St Peters, MO can do for you:
Evaluate the irrigation installation system on your property to identify its vulnerable spots and needs;
Provide you with full service so you can enjoy a fully-functional and well-maintained irrigation system all year long;
Offer system shutdowns/startups depending on the season and your individual needs.
Provide winterization services to your landscape irrigation system;
Troubleshoot backflow leaks;
Sprinkler heads' replacements and maintenance;
Fix systems' wiring issues.
If you need to manage your property's irrigation in a modern, sustainable manner, you can safely count on our Irrigation & Sprinkler Repair in St Peters, MO. We all know that a smart and efficient sprinkler system can solve all those dry spots across lawns. Moreover, proper watering saves you a lot of money with lawn care, weed control, even fertilization issues. Our specialists are licensed and certified in offering professional sprinkler troubleshooting and extended repairs in St Peters, MO, at the most affordable prices.
Why Should You Choose our Company?
We are an experienced provider for all landscaping services, from design and installation to maintenance. We carry licenses and certifications, together with insurance policies and an iron-clad warranty for all our services. You will also enjoy transparent price plans, continuous communication, and straightforward billing.
Contact our Irrigation & Sprinkler Repair in St Peters, MO today. Get a free estimate, a proper watering system checkup, and maintenance services that will save you effort, stress, and money on the long run. Our experts will ensure your irrigation system works perfectly all year long.