About Us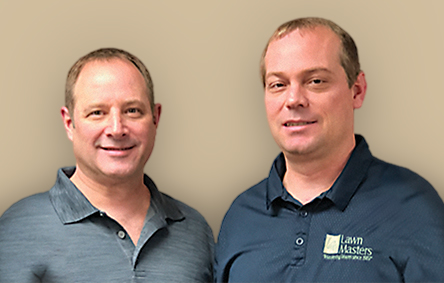 Our mission is to become your one-stop lawn and landscape service company. We are a local family owned and operated company in St Louis, Missouri and have been serving West County for more than 30 years.
Our objective is to provide you with high quality lawn and landscape maintenance. We accomplish that by using state-of-the-art techniques and the highest quality products available. At Lawn Masters, we continually strive to provide customer service that exceeds your expectations.
Lawn Masters is fully licensed and insured. We hold pesticide applicator licenses from the Department of Agriculture of the State of Missouri. Our prices are industry-standard, but we don't compromise on our quality no matter what!
Why choose several different companies for all your lawn and landscaping needs when all you need is us?
Why choose Lawn Masters? Take a look!
One-stop service
More than 30 years of experience
Locally owned and operated
Highest quality products
Organic products for environmental and human health
Knowledgeable and a highly trained staff to care for your lawn and landscape
Exceptional customer service
Fully licensed and insured
Certified pesticide applicators
We don't compromise quality for price!
Call us today 636-230-0700 for your free estimate or click here for a free estimate.
We accept Visa, MasterCard and Discover, and if you prefer, you can set up an AutoBill account with us and receive your invoices via email.  Call us or Contact Us to set up email billing.
Meet Our Team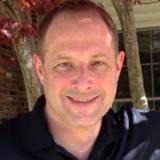 Bill Abell
President of Lawn Masters
bill@lawnmastersstlouis.com
I started with lawn care as a teenager. I moved from managing health clubs to selling real estate and ended up finding my way back into the lawn care industry working as my Dad's right hand man at Lawn Masters. I have been the Owner of Lawn Masters since 1997 and have been working together with my brother, Jeff, as my right hand man and now Co-Owner. I thrive best when it's warm and being outside, so when I'm not working I enjoy actives including cycling, swimming, hiking & working out at the gym. My vacations are normally spent relaxing on a beach. My wife, Jo Ann, and I have three kids, Maddie, Drew & Drake, two Great Dane dogs, Roxy & Boo.
---
Jeff Abell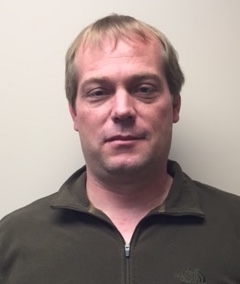 Co-Owner and COO
jeff@lawnmastersstlouis.com
I remember growing up as a teenager working for the company during my summer and winter breaks, mowing lawns, landscaping, and plowing snow.  I've been watching the business grow from a few employees to now over 800 clients and 35 employees. I have worked in every part of the business over my 20 plus years. Here at Lawn Masters I am busy making sure that we exceed every customer expectation. You might find me checking in on a landscape project, doing an estimate or answering the phone and talking with customers. I love interacting with our customers, finding new ways we can serve them better. I have been married for 18 years to my wife Shanon, we have two boys Dominic and Jack. They keep me busy traveling around the country watching them play ice hockey. When I am not working or traveling with the boys to hockey tournaments I enjoy going on family vacations and relaxing on the beach.
---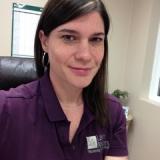 Christa Taylor
Landscape Designer/Project Manager
christa@lawnmastersstlouis.com
Christa received her Landscape Architecture degree from University of Georgia in 1997. She practiced landscape architecture in the south until she moved to St. Louis in 2008. Christa brings a diversified portfolio of experience to Lawn Masters; she has designed and managed projects for state parks, urban master plans, and commercial and residential clients. Christa's responsibilities at Lawn Masters include client meetings, drawing landscape architectural plans, estimating installations, and coordinating and overseeing projects. She is part of the entire process: she meets with clients, develops a hand-drawn or AutoCAD drawing, creates the cost estimate, and manages the entire project through installation. Not only does Christa work in the office, but she active on the installation site as well. During the job installation, Christa leads her team on the job site to meet client expectations and maintain quality control of landscape, hardscape, or drainage installations. Outside of work, Christa enjoys spending time with her daughters and friends; you might see her at a Cardinals game, hiking at Castlewood State Park or drinking coffee in the Loop. When time allows, Christa enjoys traveling to new cities to look at design trends and to be inspired by the city's architecture or visiting Atlanta for a home cooked meal.
---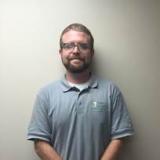 Jay Weston
Customer Service Head
jay@lawnmastersstlouis.com
I have been working with plants, in one way or another, since childhood. Introduced to gardening early on by my family, I've been fascinated with botanical issues as long as I can remember. An enormous appreciation for the natural world has influenced my entire life. In 2008, I graduated Clemson University with a B.S. in Horticulture. During my time in college I worked in the S.C. Botanical Gardens maintaining the grounds and working in the nursery and greenhouses. I balanced doing this with my studies and working for an after school program for 4th and 5th graders. The program, "Sprouting Wings,'' taught children about gardening and tried to foster an appreciation of nature with the kids. As of June 1st, 2015; I moved to the St. Louis area with my wife and I am excited to bring my experience, knowledge, and customer service to all current and potential Lawn Masters' clients.
---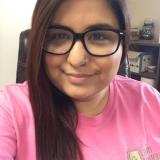 Analy Gonzalez-Miller
Executive Assistant/Office Manager
analy@lawnmastersstlouis.com
I'm the executive assistant/office manager for Lawn Masters. I graduated from St. Louis Community College with an associate degree in Language in 2010 and speak Spanish fluently. I've been with the company since 2012. I am in charge of answering and returning customer phone calls, answering any billing questions, and passing along messages from customers to our crews in a timely manner. During the season, I am in the office Mon-Fri 8am-5pm, chances are if you call during those times, you will be talking to me. I will always do my best to answer any questions you may have about the services we provide, if I don't have an answer I will make sure you get a phone call with an answer to your question as soon as possible. When I'm not at work, I'm usually enjoying a good book, competing in trivia tournaments, or cheering our Blues and Cardinals along!